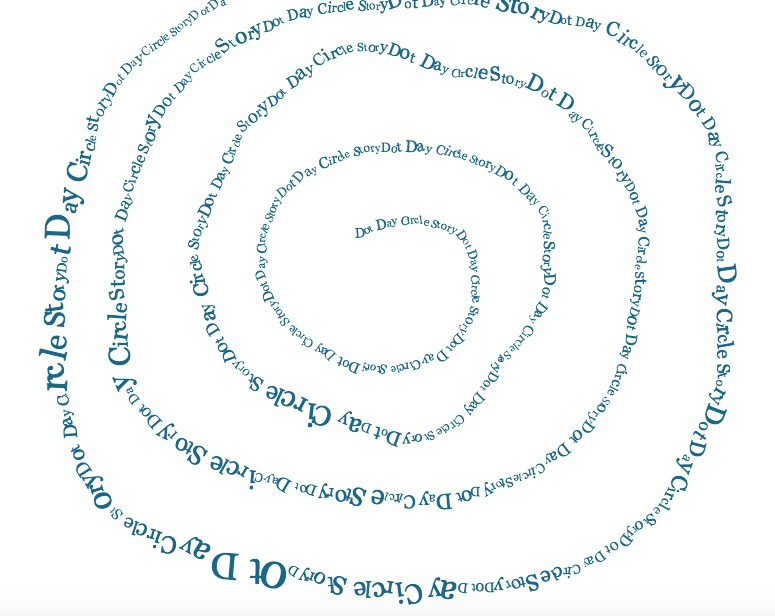 We are celebrating International Dot Day this week by writing and creating Circle Stories. These are short stories with a circle theme, of some kind. And they are written in the shape of a circle. Here's how we will do it:
First, in Google Docs, write up a short story (about a paragraph in length) with some circular theme. It could feature a circular object or it could be a story that circles around on itself. You decide.
Next, highlight and copy your text (use keys command-C on the Macs).
Go here to a site called Visual Poetry that allows you to "paint" with words. Your story will be the "ink" of the paint.  In the box where it says "text," delete the words there that say "Enter Your Text." To paste the text of your story, use keyboard Command-V.
Draw a circular image with your words.
Next, hit "save" and then download your Circle Story as an image file to your computer. To download an image, double-tap on the track pad or right click on the mouse, and click "download image."
Finally, upload that same file into your Google Doc, where you wrote your story, AND upload it into this site where we will collect and share as many of the Dot Day Circle Stories as we can (along with stories from last year!). To upload, just click the PLUS button on the site and upload your image.
— Mr. H