Quidditch: Permit to Play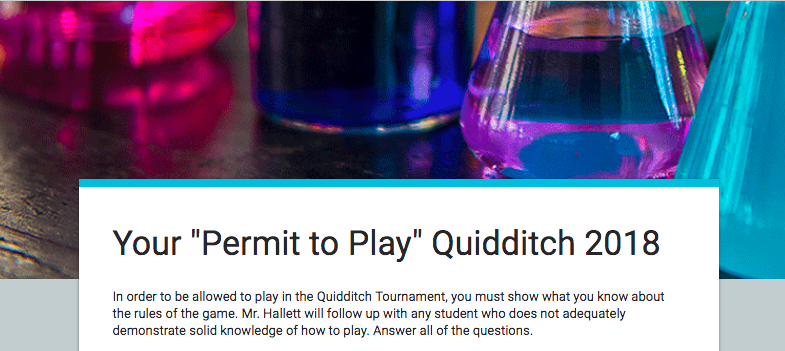 Mr. Hallett has been teaching you the rules of Quidditch. This "permit to play" is required for participation in the Quidditch Tournament. Mr. Hallett may follow up with some of you, if he feels you need more instruction on how to play.
You will need to be signed in to your Norris Google Account.