Game Design Challenges: STEM and PEMDAS
Each year, there is an event known as the STEM Video Game Challenge. STEM is Science, Technology, Engineering and Math. Gamestar Mechanic is one of the partners of the challenge (winners get cash prizes (up to $1,000), technology equipment and often, a paid trip to Washington DC or New York City for the STEM Video Awards Ceremony).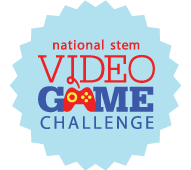 How about trying your hand at a science-based video game?
These are some winners from last year … and these come right from Gamestar. Play these games and see if you can do better (I bet you can!)
Artificial — Gamestar Mechanic, Middle School Winner
by Kyle Roke
http://gamestarmechanic.com/game/shared/425898/0098522fd03aa54211a71770efe04426

The Hunger Game — Games for Change, Middle School Winner
by Ruth Elahi, Hannah Tamagni, and Liakadja Whitesell
http://gamestarmechanic.com/game/shared/427145/909e6926a91cb3b6a3a5a6895a6b97b5

Extinction — Gamestar Mechanic, High School Winner
Mason Felton
https://gamestarmechanic.com/game/shared/425899/4ee1ac96113789916e1178debd6babb2
When more information about the 2018 STEM Video Game Challenge is released, I will let you all know, and then I can work with anyone who wants help.
MEANWHILE,  Mr. Smith is hosting a PEMDAS Math Operations Game challenge — you can find the instructions in your WORKSHOP (go to bottom). He will rate games based on how interesting the game is to play and accuracy in math. He will award prizes!
— Mr. H